Make hearing loss a thing of the past.
Wipe out occupational deafness with the best Custom Hearing Protectors.
Make hearing loss a thing of the past.
Wipe out occupational deafness with the best Custom Hearing Protectors.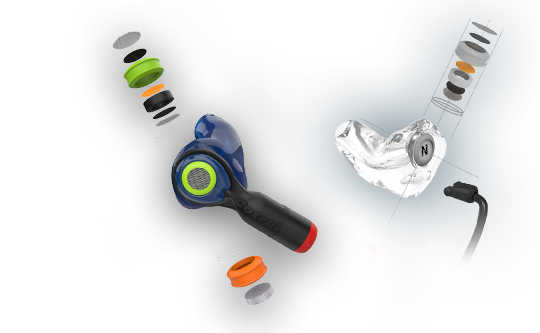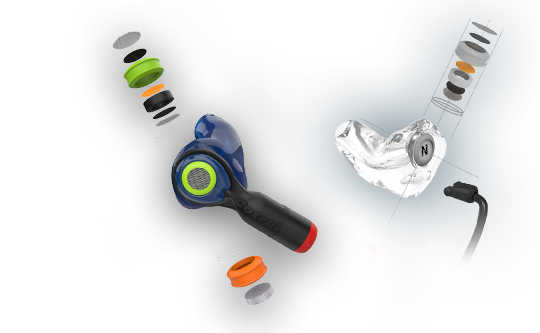 A complete solution for workers

An innovative and effective solution to protect workers exposed to noise

Train workers on the importance to use hearing protectors 100% of the time exposed to noise

Check the effectiveness of your hearing protection devices
The best hearing protection devices
Innovative and custom-made solutions that fit the characteristics of the user and the work environment.
QEOS GREEN
For optimal communication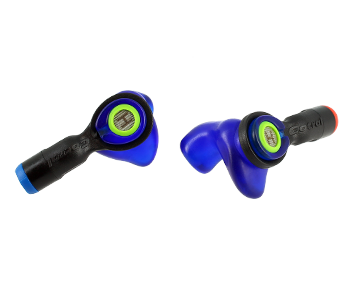 HFA – High Frequency Attenuation
Protection without isolation
ANSI certified
2 filters (NRR 22 & 27 dB)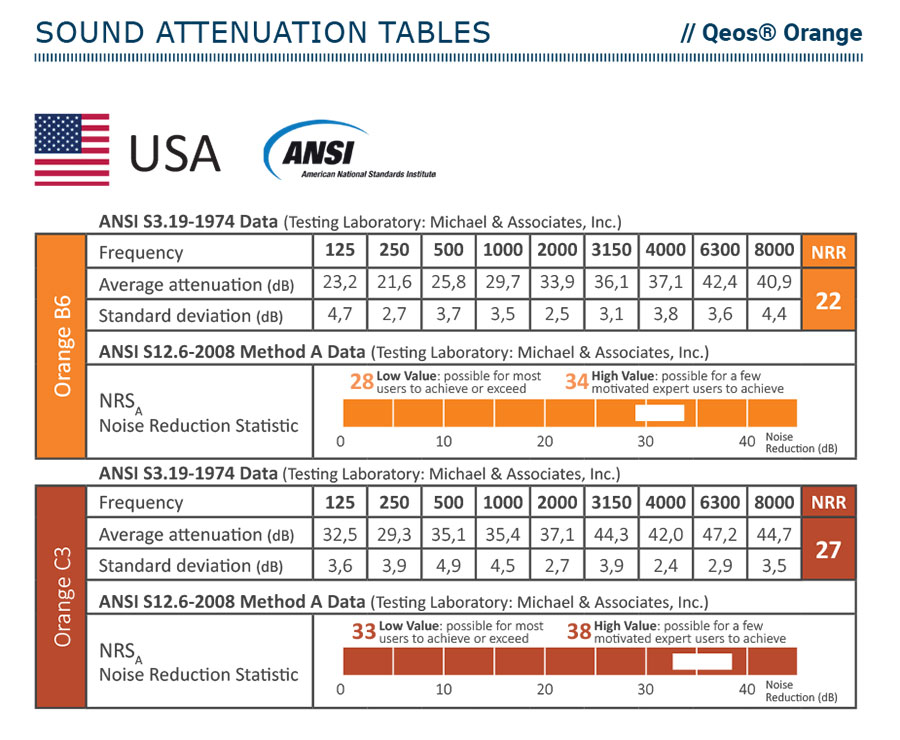 QEOS ORANGE
For very noisy environments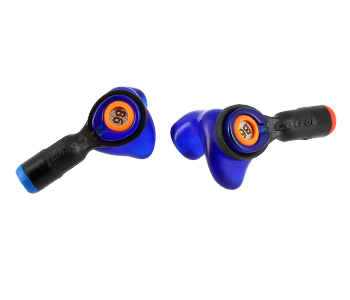 QEOS ORANGE
For very noisy environments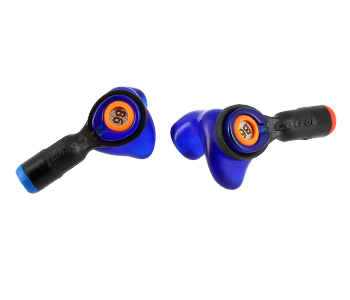 Hygiene pack
To preserve comfort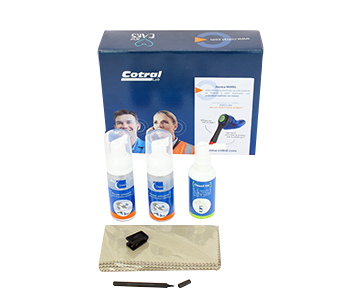 Cleaning active foam
Sea water spray
Reusable and washable microfiber wipes
Double-action cleaning tool

2 minutes without hearing protection over an 8-hour day leads to a 25% loss of effectiveness. 2 hours without hearing protection over an 8-hour day leads to a 75% loss of effectiveness.
Deafness is easily preventable by:
Training workers about the risks of occupational noise-induced hearing loss and deafness
Protecting workers during 100% of noise exposure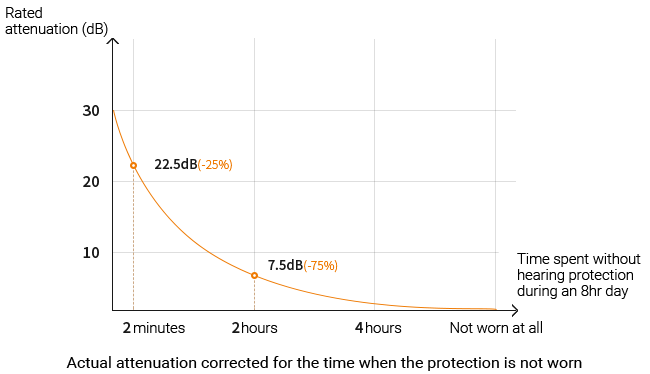 Effectiveness varies depending on the type of hearing protection used
The attenuation achieved in a laboratory for standard hearing protection devices significantly overestimates the protection in the workplace.




If it does not fit the shape of your ear or is not properly worn, it may be significantly less effective in reducing noise.
As a result, conventional hearing protection often fails to prevent noise-induced hearing loss.
Comfort, communication, ease of use and hygiene are the 4 major criteria for your employees to wear their hearing protectors 100% of the time spent on noise.
Validate the effectiveness of your custom-made protectors with CAPA
Training and informing employees is essential to ensure full adoption of the hearing protection solution.
This service is included in the services offered by Cotral.
It can take place at the time of the impression taking or when the protectors are given to each employee.

Check the effectiveness of your hearing protection with the CAPA© software.
This simple and fast system allows you to know if the real attenuation level of your protectors is in compliance with the certification.
And it therefore makes it possible to check that your employees are properly protected when they wear Cotral Lab custom hearing protection.

COMFORT
Pleasant to wear all day long and total adoption by users

COMPLIANCE
Compliant with the strict ANSI standard of certification

COMMUNICATION
Face-to-face and via 2-way radio or mobile phones

CONVENIENCE
User-friendly: easy to insert, clean and maintain

CLEAN & GREEN
Reduce waste significantly compared to disposable earplugs

COST-EFFECTIVENESS
6-year guarantee, up to 10 years average life span
Precision 3D printing & scanning to deliver a personalized experience
An innovative and technological manufacturing process with the highest quality standards.

Noise assessment
Based on workplace environment

Ear impression
Quick, safe and comfortable

3D manufacturing
With an accuracy of 100µm

Delivery and fit
Within 4 weeks in a personalized pack

Progressive wear
Wear the protectors gradually for a best fit

Continuous services
After sales assistance for all your needs
Please enter your information below. We will get back to you as soon as possible.
What is the difference between a hearing aid and a hearing protection device?
Hearing aids are instruments that amplify sound. They are used when people already suffer from hearing loss. Hearing protection devices, such as Cotral custom molded earplugs, on the other hand, are made to prevent hearing loss.
An employee who wears custom molded earplugs is leaving the company. What should I do?
Your employee has been provided with custom molded ear plugs. He is thus the only one who can use them.
What is the guarantee period for Cotral hearing protection devices?
Cotral guarantees all its hearing protection devices for a period of 6 years. Beyond that, we advise you to take a new set of impressions or assess their real efficiency with a CAPA test. You will benefit from a unique guarantee in the hearing protection device market: the Effi-6 Guarantee. It covers the product material, its comfort, and effectiveness.
What are the different types of filters?
There are two types of filters, both of which reduce noise differently:
Flat response filters reduce sound without distorting it. Imagine being able to reduce the ambient volume, just as you do with your MP3 player or your Stereo system. These filters offer the same sound quality, with reduced volume. These hearing protection devices are equipped with filters that are recommended for technicians who must listen to the slightest malfunction, people who have to communicate in a noisy environment.
HFA (High Frequency Attenuation) filters soften noises on high frequencies. These filters are useful in very noisy industries: food-processing, metallurgy, construction industry, etc.
Can I wear earmuffs on top of Cotral molded ear plugs?
In such a case noise limits have been exceed, it is possible to increase noise reduction with double protection. This is composed of an in-ear plug (standard or custom) and shell-shaped headband. How is the noise reduction of double protection calculated? The formula is as follows: 33 x log ((0.4 x reduction of intra) + (0.1 x reduction of earmuffs)) (Etude A. Damongeot et al.) Example: A molded earplug with an attenuation level of 32 dB and earmuffs with an attenuation level of 35 dB = 40 dB attenuation.
How much does a custom molded hearing protection device cost?
The cost can vary, depending on several factors. The amount may seem to be higher when compared to standard disposable earplugs, but if you compare overall spending over 6 years, you will see that Cotral Lab's complete solution is more cost-effective.
How does the employees' ear impression process work?
A Hearing Preservation Technician will perform the ear impression service on-site. Awareness about noise issue and the need to be fully protected is raised at the same time.
All the procedure is safe, fast and conveniently organized to adapt to your working organization.
What effects can an employee experience when wearing custom molded earplugs for the first time?
When wearing their protectors for the first time, your employees could experience the following effects:
An internal resonance
The feeling of being in a soundproof box
The impression that voices are too loud or the noise of machines is too low
Such sensations are perfectly normal. They do not last and disappear with time if your employees follow the adaptation recommendations.
I have just received the Cotral molded earplugs for my employees. What are the next steps?
The first thing to do after distributing the custom molded earplugs to your employees is to remind them of the importance of getting used to wearing them gradually. Even when the molded ear plugs fit perfectly in the ears, they are still not a part of the body. Wearing them will be different for the employees. It is therefore recommended to wear them regularly, but work into full time use gradually: 2 hours during their shift for the first few days, and then gradually increase the duration. It can take two to three weeks to fully adapt.
We work in the food-processing industry; are your hearing protection devices suitable for our work?
Qeos molded earplugs meet the main requirements of the food-processing industry: a detectable ball and cord can be offered as an option. For better visibility, Qeos custom molded earplugs are blue.